P3/4/5
Our current WAU topic is called 'Way out there' and is all about SPACE. P.3, 4 and 5 are enjoying the art and technology opportunities within this topic, plus lots of research! In Numeracy, P.4 are working hard on multiplying and dividing by 2, 5, 10, 3 and 4, while P.5 have done brilliantly multiplying and dividing by 6,7,8 & 9. P. 3 are really working hard on addition and subtraction up to 100. Everyone has been enjoying the all important topic of Money and working with collections of coins. In Literacy there has been great work done on verbs and on writing instructions with lots of 'bossy' verbs.
Remember to bring Library Books on Friday for weekly class library and fortnightly library van visits.
*Please ensure everyone has plimsolls or indoor only trainers in their P.E. bags:- P.3 will have P.E. on Tuesday and Thursday mornings this term and P. 4 and 5 will have it on 2 afternoons.
Latest Photographs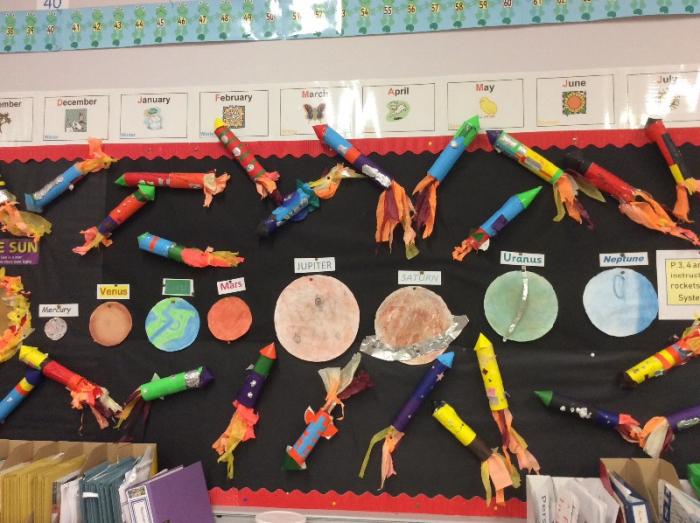 Ballytrea Primary School, 52 Gortnaskea Rd, Stewartstown, Dungannon BT71 5NY Phone:028 8773 8619