P3/4/5
Term 1 has lots of learning opportunities for P.3, 4 and 5. We are revising our sentence construction and punctuation in depth and trying to increase the amount of descriptive words we use in our writing. The children will have opportunities to work with partners and in groups and we will tie a lot of our work into our exciting new World Around Us topic of Ancient Egypt. Watch out for some strange writing in hieroglyphics never mind gory details about mummies! The Art work is going to be fabulous.
Numeracy topics this term include addition, subtraction and place value up to 100 for P.3, 1000 for P.4 and 10,000 for P.5; we will be busy! We will study shapes especially pyramids, as we could not miss them when studying Egypt. There will also be opportunities for handling data e.g. taking a vote and making a graph of the Egyptian god/goddess who seemed most interesting to us. Mental maths and tables will continue weekly and we will aim for lots of 10 out of 10 scores in the Friday tests.
In R.E. our topic is The life of Joseph, who of course was taken to Egypt as a slave. Through this topic we will explore issues like jealousy, truthfulness and forgiveness. Hopefully everyone will have a great term.😄
Latest Photographs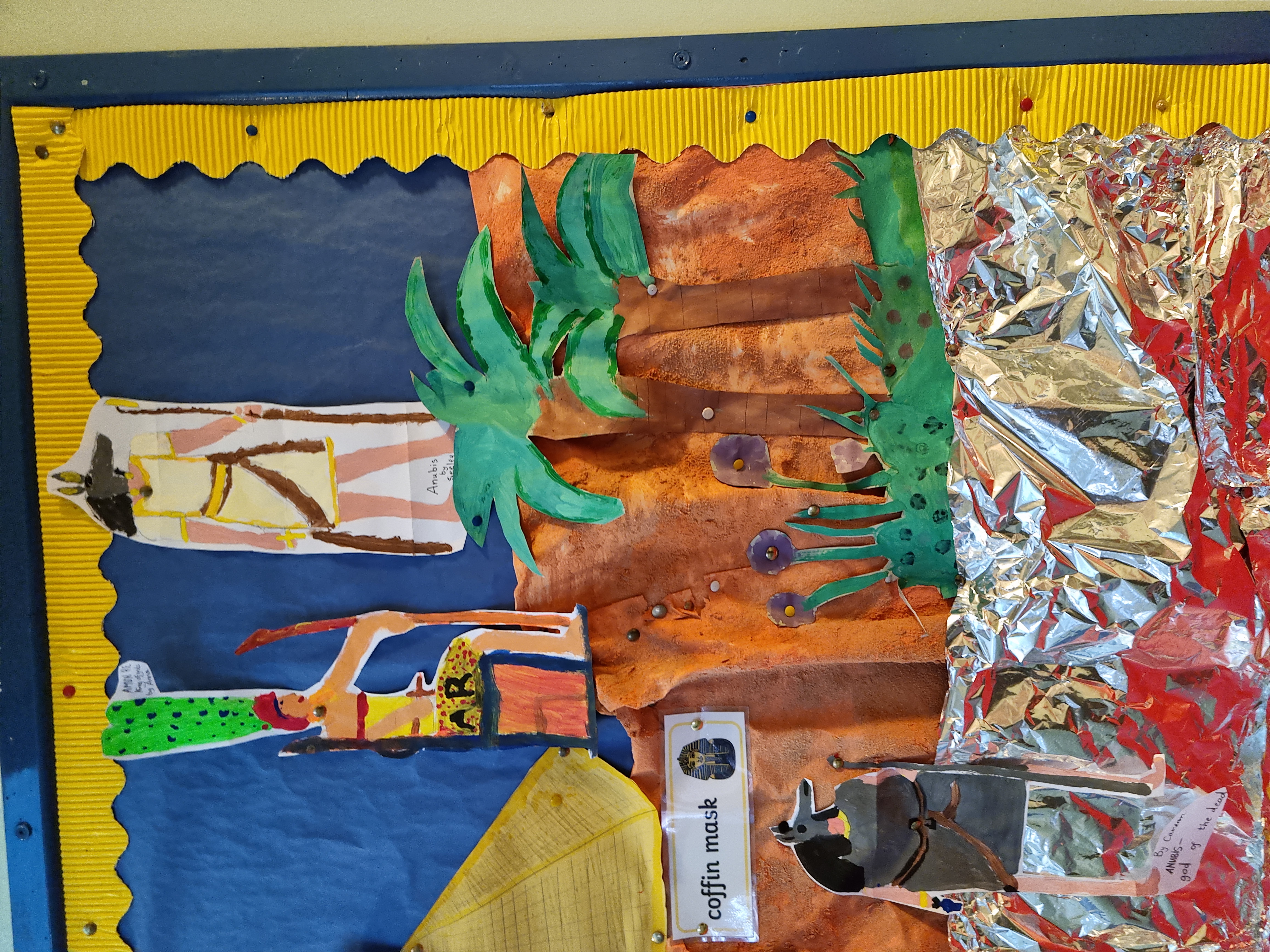 Mrs Badger kindly brought in a picture from Egypt drawn on papyrus, the first type of paper.
Ballytrea Primary School, 52 Gortnaskea Rd, Stewartstown, Dungannon BT71 5NY Phone:028 8773 8619