P3 & 4
Term 1 has lots of learning opportunities for P.3 and 4.
-World Around Us
WHATEVER THE WEATHER. Following so much news about the weather this year we think it will be interesting for the children to study weather around the world and extreme weather conditions. We have begun by making a seasonal wheel and learning the different months belonging to the 4 seasons as well as identifying weather words, clothes and changes in the natural world belonging to each season.
-Literacy
We will study weather poems and texts. Currently we are revising alphabetical order and sentence construction. We will look at factual information books and how we can use these to research a topic. Soon we will begin Accelerated Reading for P.4.
-Numeracy
Topics this term include addition, subtraction and place value up to 100 for P.3 and 1000 for P.4. Miss Hammond will begin 'Time' on a Wednesday and Mrs Colvin will teach Pictograms and Bar Charts. We always seek opportunities for group work and partner work across the curriculum including playing maths games.
-Art and P.E.
P.4 will have extra Art, related to topic work, each Monday with Miss Bleakley.
P.4 need a recorder as they will have music on a Thursday.
The IFA will be providing a P.E. session each Monday after lunch until February.
Latest Photographs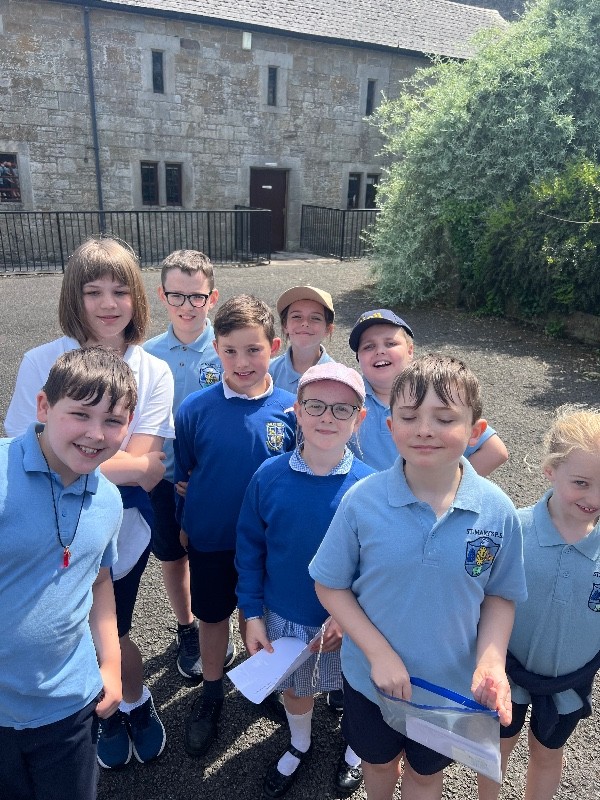 Ballytrea Primary School, 52 Gortnaskea Rd, Stewartstown, Dungannon BT71 5NY Phone:028 8773 8619